Tel: (+86 0757) 6689 8899
E-Mail: bbt@bbtantennas.com
Factory Address: No.7 Lianxin south Road, Yundonghai Street, Sanshui Foshan,Guangdong,China.

BBT ANTENNAS INC
Address: Ground Floor,NPF Building,Beach Road,Apia,Samoa.
© 2018 BBT ANTENNAS INC All Rights Reserved.
BBT ANTENNAS INC in WISPAPALZOON 2022
BBT ANTENNAS INC in WISPAPALZOON 2022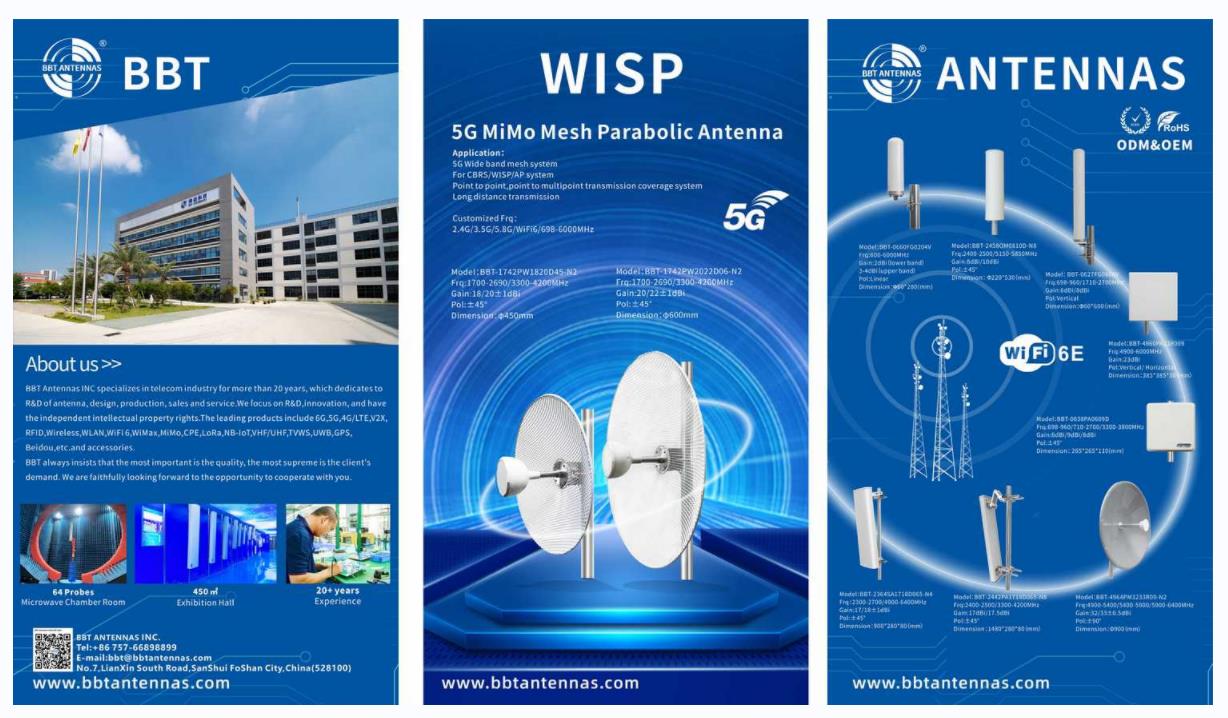 WISPAPALOOZA is one of the most important gatherings in our industry.BBT ANTENNAS INC just had afour-day gathering duringOct 03 - 06 2022 includes 90+ sessions covering all aspects relating to hosting an ISP, from how it works on paper right down through installation tips for your business' specific needs. And We have had network with other professionals and learnt about new technology that is shaping today's internet service providers!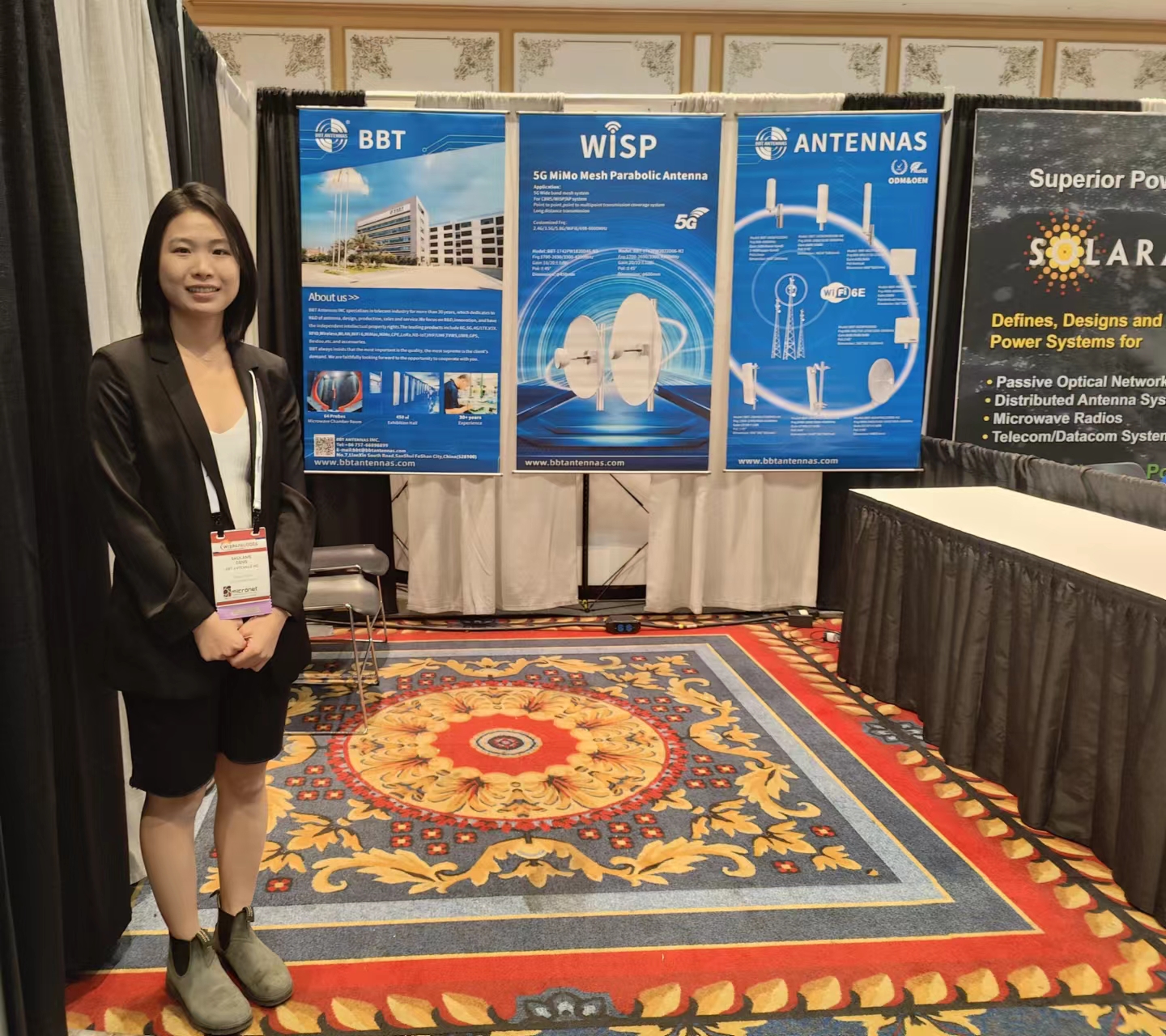 Wireless Internet Service Providers (WISPs) need the flexibility to build out broadband networks in a way that makes the most sense for their business objectives, budgets, and timelines. With years of experience working with WISP customers, we understand your challenges and immediate need for return on investment. Every WISP has a unique situation that requires a personalized approach—BBT ANTENNAS INC is offering the OEM/ODM antenna to accommodate your business needs and help you get wireless solution easier and faster. Talk to our team on your own customized antenna requirement .we'll develop a personalized plan to meet your requirements.